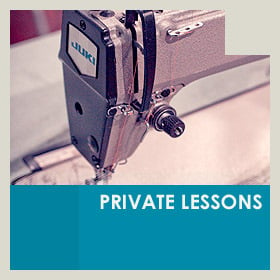 $

85.00
The ultimate one-on-one class. If you don't find a project based class to suit your interests or schedule, book a private lesson! You'll get a full 2 hours with an expert instructor to work on any project you'd like.
This is a great chance to get personalized help turning your ideas into reality. A recent student walked in with fabric, thread and a cord and walked out with a fully completed surfboard bag!
What to bring
-Your idea
-Any pertinent measurements (i.e. the length & width of your surfboard, etc)
-Pattern (if applicable)
-Materials for your project
Please review our cancellation policy before purchasing. Thanks!